Registration for the PACE Seminar Now Open
Register TODAY for the 2022 PACE Seminar!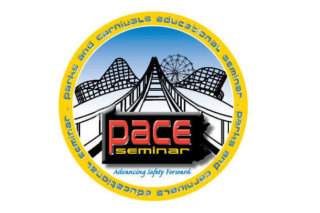 The 2022 PACE Ride Safety Seminar is now accepting Registrations for the October 24th – October 27th Seminar in Allentown, PA.  Attendees can select either IN PERSON or VIRTUAL attendance.  
The Seminar will be held at the ASTER EVENT CENTER, 621 Grange Road in Allentown, PA.  A limited number of hotel rooms will be available at the Four Points Sheraton Allentown Lehigh Valley which is located about 3 miles from the Aster Event Center.   Hands On training will be hosted by DorneyPark. 
Through the generosity of Tom Rebbie, President/CEO of Philadelphia Toboggan Coasters an Optional Tour and Dinner will be available for attendees on Monday evening, October 24th at their Hatfield facility.  Attendees must sign up in advance if they plan on attending this FREE event.  
The National Association of Amusement Ride Safety Officials (NAARSO) will provide the instructors for the seminar.  The seminar is recognized for re-certification and training hours for both Pennsylvania Certified Inspectors and those holding NAARSO Certifications.  
Testing for both Pennsylvania and NAARSO are expected to be available during the seminar.  
You can download the seminar Registration flyer below.
For questions on the seminar contact Seminar Coordinator Gary Chubb at 717 649-1131.  Questions on Registration can be directed to Lisa Bartlebaugh Seminar Administration Manager at 814 251-1046.