Registration for the PACE Seminar Now Open
Register TODAY for the 2023 PACE Seminar!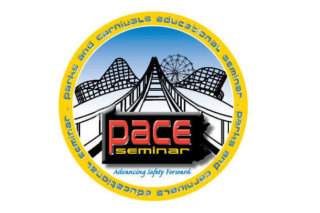 The 2023 PACE Ride Safety Seminar is now accepting Registrations for the October 30th – November 2nd Seminar in Monroeville, PA. With a hands on training day at Kennywood.    
You can download the seminar Registration flyer below.
For questions on the seminar contact Seminar Coordinator Gary Chubb at 717 649-1131.  Questions on Registration can be directed to Lisa Bartlebaugh Seminar Administration Manager at 814 251-1046.