2020 PACE AMUSEMENT RIDE SAFETY SEMINAR CANCELLED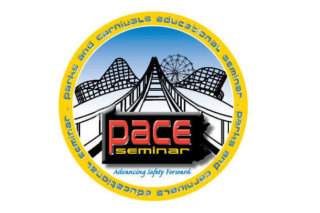 Date:  August 3, 2020
The 2020 PACE Amusement Ride Safety Seminar, jointly sponsored by the PA State Showmen's Association (PSSA) and the PA Amusement Parks & Attractions Association (PAPA) scheduled for the end of October this year in Bloomsburg, PA and Knoebels Amusement Resort has been cancelled.
The seminar, held annually, draws PA State Certified Ride Inspectors from throughout Pennsylvania, the United States and other countries for training and re-certification.
PACE Seminar Coordinator Gary Chubb indicated that due to ongoing concerns with the COVID-19 situation, both associations were in agreement that this year's seminar should be cancelled if possible.
The cancellation was pending approval from the State Bureau of Rides and Measurements for the extension of certain State Ride Inspector Certifications which came in the form of an email earlier on Monday, August 3, 2020.
PA State Amusement Ride Safety Division Supervisor Joseph Filoromo passed on the following information:
Ø PA State Certified Inspectors that are in good standing who have certifications that expire in November and December 2020 will be granted a one year extension of their expiration date.
Ø  Inspectors may "log in" to the state ride inspection system as "Inspector" to check the status of their inspector certification dates. Persons having questions about their certification standing can contact Joe Filoromo by email if necessary at  
jfiloromo@pa.gov
.
Future plans indicate that the 2021 PACE Ride Safety Seminar will be re-scheduled in late October next year for Bloomsburg, PA and Knoebels Amusement Resort.
Persons having questions about any this information should contact PACE Seminar Coordinator Gary Chubb via email at 
srdirmaint@gmail.com